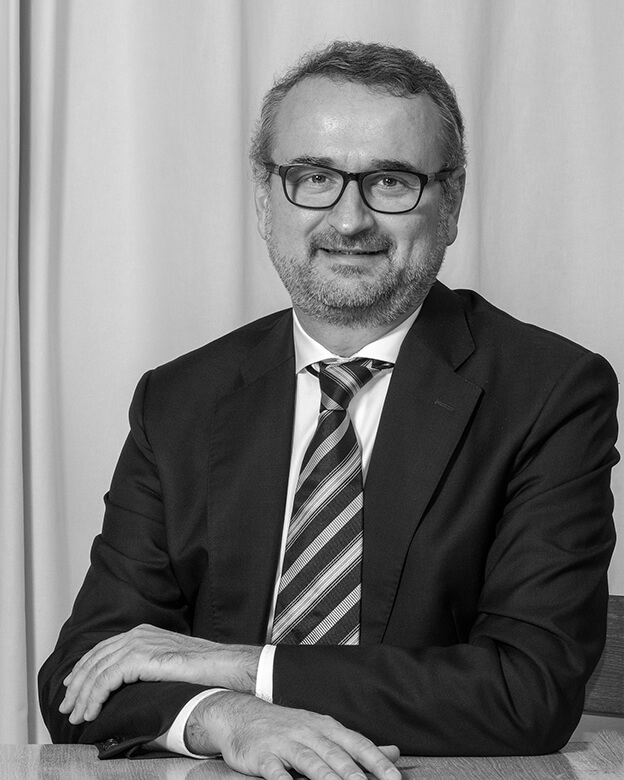 « Negotiation and litigation can be compared to a chess game, combined to a poker game. One must anticipate the opponent's reactions, guess his cards and his weaknesses and react fast, what is often stimulating and motivating. »
After obtaining his Law degree (1997) and after an LLM in International Law (1999, magna cum laude), both at the Université Libre de Bruxelles, Tristan was admitted at the Brussels Bar in 1999 and started his career as a lawyer in the Afschrift law firm. He handles mostly business law.
Tristan advises his clients on a regular basis in the fields of distribution franchise, commercial contracts, company law and tax law (direct and indirect taxation). Since the beginning of his career, he handled more than a hundred of acquisitions of companies and a variety of litigation, included arbitration.
He also advises and represents his clients in real estate law (commercial and private rental agreements, superficie and emphytéose….).
He defends his clients tooth and nail, but keeps a cool head and gives the priority to his clients' interests. « Litigation is often long and, in spite of everything, uncertain. If there is little chance a case will stand up at court, I do not hesitate to advise against initiating legal proceedings ».
Due to his language skills, Tristan advises frequently companies and individuals with interests in Croatia and in other former Yugoslavia countries, as well as entrepreneurs from those countries wishing to start a business in Belgium.
He published many articles in specialized journals, mostly tax related.
Tristan works in French, in English, in Croatian and in Serbian. He has a good passive knowledge of Slovenian and Dutch.