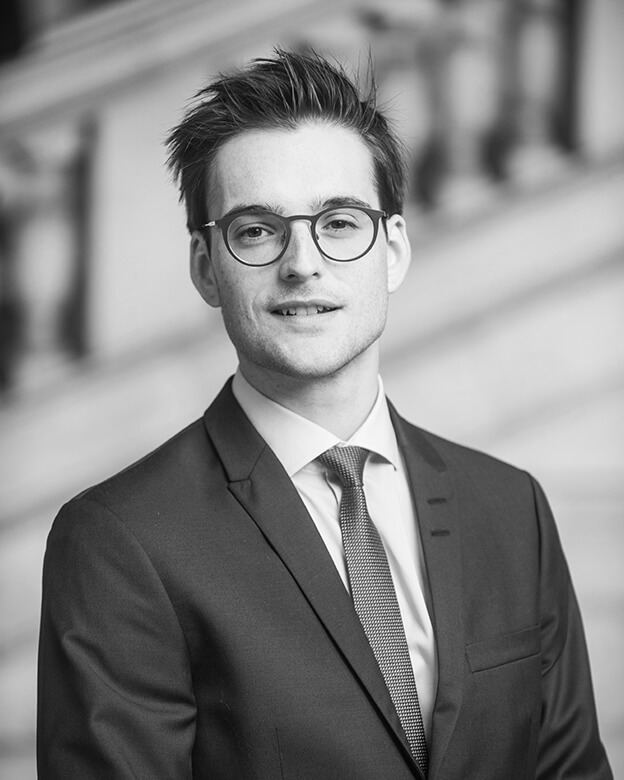 Dietrich Bourguignon graduated from the KU Leuven in 2015 and started his career at the Brussels Bar. He gained several years of experience in various branches of law at several law firms. Since the beginning of 2019 he has been an associate lawyer at the law firm Faber Inter Legal where he mainly focusses on litigation-, contract-, debt recovery- and insolvency-, as well as commercial- and financial law.
In 2018 he was proclaimed the winner of the pleading competition of the "Vlaams Pleitgenootschap". In the same year he became an accredited mediator in civil and commercial matters
He is actively involved in the life at the Bar as the Chairman of the JABkes (Young Lawyers Brussels – Circle of Trainees) and board member of the "Vlaams Pleitgenootschap" (Young Bar of Brussels).
Dietrich is Dutch-speaking and handles cases in Dutch, French and English.